Who we are
The Lignin Club brings international industry players together to co-create a globally unique lignin ecosystem that connects technology suppliers, existing and potential producers, and refiners into a single network. In addition to the core network consisting of Finnish players, the ecosystem features potential end-user companies worldwide, representing sectors such as the chemical, forestry, mechanical engineering, coating, biofuel and aircraft industries.
Lignin ecosystem is coordinated by AFRY (ÅF Pöyry) and funded by participating companies and organisations.

AFRY is a European leader in engineering, design, and advisory services, with a global reach. We accelerate the transition towards a sustainable society. We are 19,000 devoted experts in infrastructure, industry, energy, and digitalisation, creating sustainable solutions for generations to come. Making Future
---

ANDRITZ , a global leader in chemical recovery systems, has developed a process for producing high-quality lignin with minimal impurities and minimal emissions. The ANDRITZ lignin recovery system is customized for each application out of standard components, such as the proven ANDRITZ membrane filter press. The system can be installed as one stage without washing, two-stage with acid washing, or two-stage with acid washing and drying. The exact configuration is based on the end use of the lignin and the most competitive cost optimization.
ANDRITZ is a globally leading supplier of plants, equipment, and services for hydropower stations, the pulp and paper industry, the metalworking and steel industries, and for solid/liquid separation in the municipal and industrial sectors. The publicly listed technology Group is headquartered in Graz, Austria, and has a staff of approximately 25,500 employees. ANDRITZ operates over 250 sites worldwide.
---

Bakelite Synthetics is a leading global integrated producer of phenolic specialty resins, molding compounds and engineering thermosets. The company with headquarters in Louisville, Kentucky has approximately 900 associates and 11 manufacturing facilities, 3 Technical Centers and 4 Product Support Labs in North America and Europe. Bakelite was invented more than 100 years ago. Since then, we have been opening our eyes every morning to the infinite solutions made possible by science. It's led us to thousands of innovations from more fire resistant buildings to safer cars to more efficient crop production.
We develop tailor made solutions to help our customers meet their sustainability goals for the following markets and applications: ■ Phenolic Specialty and Forest Products Resins ■ Molding Compounds and Engineering Thermosets ■ Hexamine ■ Formaldehyde Market Segments ■ Transportation ■ Industrial Applications ■ Chemical Intermediates & Specialties ■ Building Materials ■ Aromatic Polyols ■ Formaldehyde and Derivatives ■ Molding Compounds.
Our products are widely used to turn renewable raw materials such as wood into highly engineered products and facilitate the transition towards a carbon neutral economy by providing technical solutions in Building and Construction and in the Transport sector. We also focus on leveraging non-fossil raw materials such as lignin, improving energy efficiency in our operations and minimizing our environmental footprint.
---

Borealis is a leading provider of innovative solutions in the fields of polyolefins, base chemicals and fertilizers.
With headquarters in Vienna, Austria, Borealis currently employs around 6,600 and operates in over 120 countries. It generated EUR 7.2 billion in sales revenue and a net profit of EUR 1.1 billion in 2016. Mubadala, through its holding company, owns 64% of the company, with the remaining 36% belonging to OMV, an international, integrated oil and gas company based in Vienna. Borealis provides services and products to customers around the world in collaboration with Borouge, a joint venture with the Abu Dhabi National Oil Company (ADNOC).
---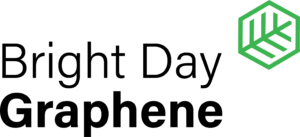 Bright Day Graphene is a Swedish based company that has invented a new way to produce graphene, from lignin. Created using renewable resources, this 'green graphene' taps into a unique set of properties optimised for energy storage and an array of applications that also benefit from the outstanding thermal and electrical conductivity of graphene, such as batteries and supercapacitors. Our connected life is built on batteries and graphene could ensure demand doesn't outstrip supply.
The Bright Day Graphene material, that is called Grapholium®, is a high-quality, sustainable bulk material with large thin flakes and used as a conductive additive in batteries it can extend the lifespan of the product and improve fast charging capacity.
Bright Day Graphene is on a mission to provide mass produced premium graphene and revolutionise a wide number of markets. Using organic materials to produce graphene means this material can be produced in large volumes, without damaging the environment, enabling next-generation graphene products to reach the market and thus supporting a more sustainable society.
---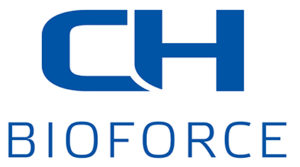 CH-Bioforce was founded in 2016 to deliver the best in class biomass fractionation technology. We can fractionate biomass in a novel and innovative way to offer a new feedstock source for the chemical industry providing high value end products. Our know-how lies in a deep understanding of fundamental biomass chemistry. Broad academic and industrial collaboration and networking enables us to create state of the art technologies.
---
Chempolis Ltd is a technology leader delivering innovative carbon neutral 3G formico® biorefining technologies that provide profitable, sustainable and cost-and resource effective solutions for the biomass, energy, oil, sugar, alcohol, chemical and paper industries to refine biomass into advanced high-quality bio products while minimizing environmental impact and maximizing social benefits.
---
CMPC is a Forestry, Pulp & Paper company, established in 1920 in Chile that produces solid wood products, pulp, paper, packaging products and tissue in Latin America.
CMPC has expanded their operations significantly through Latin America over the last two decades. CMPC maintains operations in Chile, Brazil, Argentina, Mexico, Peru, Colombia, Uruguay and Ecuador. Our team is made up of over 17,000 direct employees distributed in 40 industrial plants in eight countries in South America.
The Company's products reach more than 45 countries worldwide, and are widely recognized in each of the markets. The growth of our business in a sustainable way, is essential to continue projecting into the future, through caring for people and the environment. Our objective can be summarized in what we call our three C's: Create, Coexist, Conserve.
---

FIBENOL – "Rethinking the wood bioprocessing industry to deliver MORE from LESS". Delivering unique primary raw materials for biochemicals and biomaterials industry at scale. Our flagship plant produces high purity hydrolysis lignin, cellulosic sugars and microcrystalline cellulose from hardwood using first-of-a-kind extrusion-based fractionation technology. Fibenol is open for discussions with partners for testing novel lignin end-user applications and lignin upgrading technologies.
---

Finnair flies between Asia, Europe and North America with an emphasis on fast connections via Helsinki, carrying more than ten million passengers annually. In 2017, Finnair's extensive network connects 18 cities in Asia and 6 cities in North America with over 60 destinations in Europe. The airline, a pioneer in sustainable flying, was the first European airline to fly the next-generation, eco-smart Airbus A350 XWB aircraft and it is the first airline listed in the Leadership Index of the worldwide Carbon Disclosure Project. The only Nordic carrier with a 4-star Skytrax ranking, Finnair has also won the World Airline Award for Best Airline Northern Europe for the past seven years running. Finnair is a member of oneworld, the alliance of the world's leading airlines committed to providing the highest level of service and convenience to frequent international travellers.
---

Fortum is a leading clean-energy company that provides its customers with electricity, heating and cooling as well as smart solutions to improve resource efficiency. We want to engage our customers and society to join the change for a cleaner world. We employ some 8,000 professionals in the Nordic and Baltic countries, Russia, Poland and India, and 62% of our electricity generation is CO2 free. Fortum's share is listed on Nasdaq Helsinki (FORTUM).
---

Futurity is a New Zealand based bio-venture which uses responsibly managed plantation forestry to produce renewable materials; Nano-fibrillated Cellulose, PHA and advanced Lignin's. We produce high performing materials to reduce oil dependency. Our wood comes from rapidly renewing forestry plantations and provides a unique geographic opportunity for global supply. Using our novel integration of licenced technologies, we optimise the natural attributes of wood to produce price competitive materials. We are here to collaborate internationally with companies and investors to develop supply chains of better materials into better products and construct our first commercial biorefinery. Together, let's outperform oil with trees.
---

Ingenio La Unión, S.A. is an agribusiness company committed to add value to our shareholders, employees, clients, and other groups we interact with.
A world-class productor, the commitment to do things well and, above all, the vision of leading in sugar cane, sugar and energy production, define our company as one of the most relevant agro-industries of the region. All products are supplied to almost every country in the world and have been built a network of satisfied customers with our quality.
Ingenio La Unión, S.A. is diversifying its product portfolio with biobased, environmentally friendly and renewable solutions.
---

LignEasy is the sulfuric acid-free, low-impact lignin recovery system for pulp mills. The system fits any kraft pulp mill without disrupting chemical balance or productivity. LignEasy lignin product's benefit is its high suitability for several end-product use cases as the product can be chemically modified. The product is scalable to applications in the chemical, fertilizer industry and packaging industries, and multiple more to be demonstrated. Our understanding of the lignin molecule's colloidal structure enables an efficient and unique way to separate lignin into drop-in ready products for the applications in the chemical industry.
---

LignoPure is a Hamburg based company funded and led by an international team of three female entrepreneurs and researchers based in Germany. Using an innovative technological approach, LignoPure enables commercial applications for lignin in various customizable drop-in and ready-to-use solutions for life science and material applications. By utilizing industrially available lignins, we deliver tailored material and develop biobased products with our customers (e.g. microbeads to replace plastics in cosmetics, vegan leather, polyurethane foams), aiming to deliver not only performance but a reduction of up to 80% CO2 emissions in comparison to the oil based counterparts.
---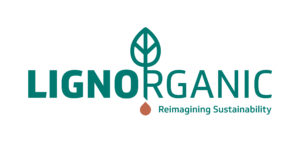 LignOrganic is a South African-based company and the first on the continent to produce sulphur-free lignin. We are focused on the innovation of renewable solutions using environmentally conscious processes to create value for the global bioeconomy. We utilise waste plant biomass to produce soda lignin, hemicelluloses, bioplastics, and organic liquid soaps through a biorefinery concept to help promote the wider use of sustainable and eco-friendly solutions. Our ultimate goal is to achieve total biomass valorisation (the process of adding value to different types of plants and residues) using a lignin-first approach and to become the number 1 supplier in Africa of lignocellulosic-based platform chemicals.
---

Lignovations is a spin-off company emanating from Vienna University of Technology in Austria focussing on high-value valorisation of technical lignins. Our product portfolio is spearheaded by Colloidal Lignin Particles with superior properties in terms of UV light protection, antioxidant potential, emulsifying capability, and antimicrobial effects. It is our patented production technology that allows us to bring the full potential of lignin to industrial application. Our beachhead market is cosmetics which will be followed by coatings and varnishes, (food) packaging, textiles and many more. Thus, it is our clear vision to accelerate the transition to a sustainable society.
---

LXP Group GmbH is a tech company, active in the field of industrial biotechnology focusing on the development, marketing and licensing of technical solutions for the economic and ecological processing of plant residues on the basis of closed carbon and mineral cycles. The core technology is based on a patent protected pre-treatment process called LX-Process. The process is easy to integrate into biotechnological processes, which allows the conversion of virtually all carbohydrates from lignocelluloses of non-food materials in 2nd and 3rd generation processes, producing biogas, biofuels or chemicals. Additionally sulphur free natural lignin can be provided out of the same process.
---

MetGen Oy is an innovative SME which designs, develops, and supplies novel enzymatic solutions for the most challenging of industrial conditions.
MetGen's enzyme products – MetZymes®- are industrial, highly-active, natural catalysts that accelerate chemical reactions. MetGen uses advanced genetic engineering and biotechnology to adapt and supply enzymes to harsh industrial processes and to handle a variety of lignocellulosic substrates. MetGen's technology platform allows for industry leading enzyme development time: we can get from idea to industrial solution in even less than 6 months.
MetGen addresses the full value-chain in bioprocessing – including, but not limited to refining/pre-treatment of the feedstock, improving pulp and paper properties, hydrolysis to sugars and bioconversion towards platform chemicals, and valorization of side streams.
Addressing lignin is at the core of this work and MetGen has a special focus on lignin valorization: MetGen has developed lignin-modifying enzymes efficient at pH-range 3-11 and temperatures up to 85 °C. Furthermore, MetGen is currently commercializing a proprietary solvent-free enzymatic lignin depolymerization technology.
---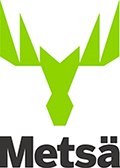 Metsä Fibre is a leading industrial processer of wood. Metsä Fibre operates 11 mills (factories), whereof four produce, as main product, pulp and seven sawn timber. The operations also generate a multitude of co-products, including the biochemicals turpentine and tall oil, as well bioenergy in various forms (electrical power, steam, solid biofuels and district heat). In 2016, Metsä Fibre had sales amounting to more than €1.6 billion and a personnel of approximately 1,200. Metsä Fibre is a part of Metsä Group. Year 2017 will be a milestone year for Metsä Fibre and the whole Metsä Group, as the new bioproduct mill in Äänekoski, Finland, will be inaugurated within Q3.
---

Montinutra was founded in 2018 to convert forest industry side streams into high-value bioactive products. Montinutra intends to produce valuable ingredients for the techno chemical, cosmetics, food and beverage, and pharmaceutical industries, focusing first on extracts made from spruce sawdust. Boreal Bioproducts® extracts portfolio consists of polysaccharides rich in galactoglucomannan (GGM), low molecular weight phenolic substances and antioxidants, and thermally treated, hemicellulose-free softwood fibres and powders. An industrial partner Metsä Group supports Montinutra in commercialising these products and scaling up the company's production capacity. Metsä Group has two sawmills in Finland, which may provide sawdust for the production.
---

Omya is a leading global producer of industrial minerals based on calcium carbonate and dolomite and a worldwide specialty chemicals distributor. The company offers a wide range of product solutions that help its customers to be more competitive and productive. Omya's customer base includes many industries including building materials, printing and writing paper, engineering polymers, packaging, food, personal care, cleaning, pharmaceuticals, agriculture, forestry, water and energy. Omya was founded in Switzerland in 1884 and today has 8000 employees at more than 175 locations in over 50 countries. The company creates products and services with added value and strives to implement sustainability principles at all levels. The raw materials come from responsibly managed sources to meet people's basic needs today and in the future.
---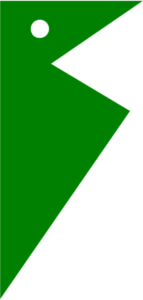 SciTech-Service is a technology development company that offers process development and laboratory services in biorefining and man-made fibres. The company specializes in "idea to technological concept" development of industrial processes.
SciTech-Service (Experimentis Inc.) offers highly flexible laboratory facilities in Rauma, Finland. The laboratory is located in the bioeconomy heartland of Finland, e.g., the UPM Rauma Paper Mill, MFibre Pulp mill and Forchem tall oil refinery are next door neighbors. The core of the laboratory operation is a selection of flexible reactors that can be used to simulate selected unit operation under controlled conditions.
The company is fully independent and owner operated, as it has been since its founding in 1983. SciTech-Service is there to help You succeed in the lignin market.
---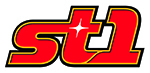 St1 is a Nordic energy company that operates in Finland, Sweden and Norway and consists of two groups. St1 Nordic focuses on fuels marketing activities and renewable energy solutions and St1 Group focuses on developing and refining liquid fuels. St1 employs about 700 top professionals and headquartered in Helsinki with offices in Stockholm, Oslo and Gothenburg refinery. St1 vision is "To be the leading producer and seller of CO2-aware energy". Strong R&D investment in cellulosic based waste and residues enables Cellunolix® ethanol production and side streams upgrading in large scale into high value energy and material products.
---

SunCoal develops and commercializes high-value carbon products like technical carbons, bio-based chemicals or biofuels using its patented hydrothermal treatment technologies for biomass, e.g. lignin. Therefore, SunCoal runs its own technology center including three different laboratories, a pilot plant as well as an application, engineering and development department. SunCoal is located close to Berlin, Germany and employs around 25 high-qualified experts who are pushing SunCoal's innovative technology.
---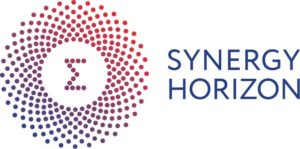 SynergyCom SOOO is focused on sustainable and cost-effective hydrolysis lignin valorization. Today we produce lignin-based chemicals for various industries, including oil and gas, environmental, construction, agricultural, mining, and several others. Businesses across many industries are beginning to see benefits in utilizing intrinsic advantages of our hydrolysis lignin in its purified form as well as in its chemically modified forms enreached with high concentration of functional groups.
---

Tikkurila is the leading paints and coatings professional in the Nordic region and Russia. With our roots in Finland, we now operate in 16 countries. Our high-quality products and extensive services ensure the best possible user experience in the market. Sustainable beauty since 1862.
---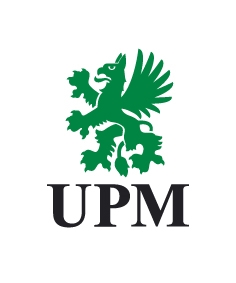 As the frontrunner of the new forest industry UPM leads the integration of bio and forest industries into a new, sustainable and innovation-driven future. Cost leadership, change readiness, commitment and safety of our people form the foundation of our success. We create value from renewable and recyclable materials by combining our expertise and technologies within fibre based, energy-related and engineered materials businesses.
At UPM Biochemicals Lignin Business, we develop and commercialize lignin-based products and ready-to-implement solutions for a variety of industries and applications, within the context of UPM, The Biofore Company. Lignin, an abundant, 100% bio-based, non food related, non-toxic, cost-effective, and versatile material, offers exciting opportunities for producers of resins, adhesives, binders, polymer compounds, etc. While implementing lignin-based solutions, we are continuously exploring new application areas, in close cooperation with a large network of partners around the globe.
---

VTT Technical Research Centre of Finland Ltd is the leading research and technology company in the Nordic countries. Our research and innovation services give our partners, both private and public, all over the world a competitive edge. We pave the way for the future by developing new smart technologies, profitable solutions and innovation services.
We create technology for business – for the benefit of society.
---

Valmet is a leading supplier of technologies, automation and services that help pulp and paper companies bring their performance forward. Pulp and paper are fantastic and renewable materials, but the pulping industry will play an even bigger role in the future.
Valmet's lignin extraction technology LignoBoost® was created by universities, the research company RISE and its partners. Valmet bought the technology in 2008 and has refined it and built two large-scale, commercial plants and one small-scale plant. Domtar started their LignoBoost plant at the Plymouth mill in 2013. The mill extracts BioChoice™ lignin and Domtar is today actively developing the use of biomaterials. The second LignoBoost plant was started in 2015 at Stora Enso, Sunila mill. Lineo™, a renewable replacement for oil-based phenolic materials, was awarded 'Bio-Based Product of the Year' at the Bio-Based World News Innovation Awards 2018. The mill has also, by using lignin as fuel in the lime kiln, lowered their emissions of fossil CO2. The newest LignoBoost plant is in Klabin, Monte Alegre. This plant will be used to conduct large-scale studies and testing of lignin for new commercial applications.